The price of a child seat is different in each country. They may not be available in some countries, because by law, children can ride in a car without child seats, for example in Turkey. 
You can add a child seat when booking on most routes.
To do this, check the "child seat" option and select either a booster or a child car seat.

-----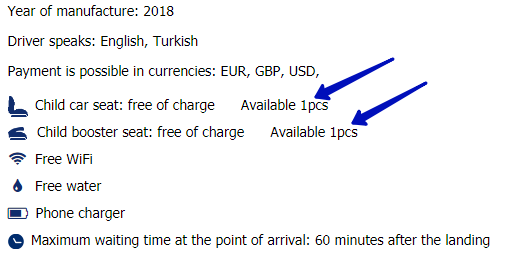 -----
and then add a child seat to the order at the booking page.
-----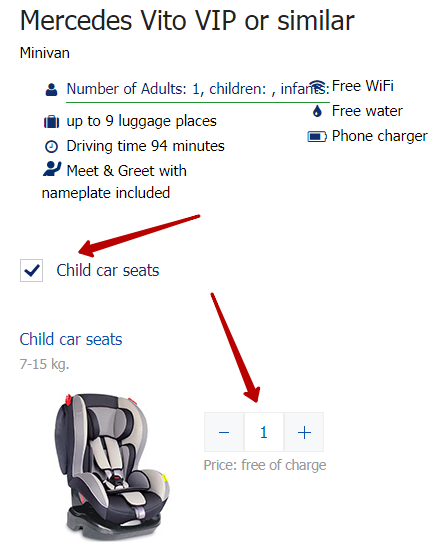 -----
If a child seat is available for an additional cost, the cost of transfer service will automatically increase after you add it.
In shuttle-buses child seats are not provided.